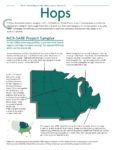 Hops
Craft beer brewing has enjoyed a resurgence in the United States over the last 30 years. As small breweries spring up, so does the opportunity for nearby farmers to supply them with locally grown hops. From weed management, to pest management, to exploring marketing strategies, NCR-SARE has supported work by farmers, researchers, and brewers that has promoted sustainable hop production practices.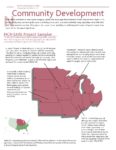 Community Development
NCR-SARE is committed to creating and managing a system that encourages the involvement of farm and non-farm citizens in the process of discovery and learning that leads to achieving a more sustainable, environmentally benign agriculture. NCR-SARE has invested in hundreds of projects that support the sustainability and well-being of all aspects of agriculture and those communities that support agriculture.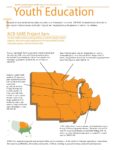 Youth Education
The youth of today are the farmers, educators, scientists, and stewards of tomorrow. NCR-SARE recognizes that youth programs are a way to introduce new and exciting farming and ranching options to youth, parents, and community members.