Field Notes is NCR-SARE's newsletter. In Field Notes, NCR-SARE shares announcements, stories about grantees, and news about the program. It is mailed and emailed to subscribers upon request. Subscribe now.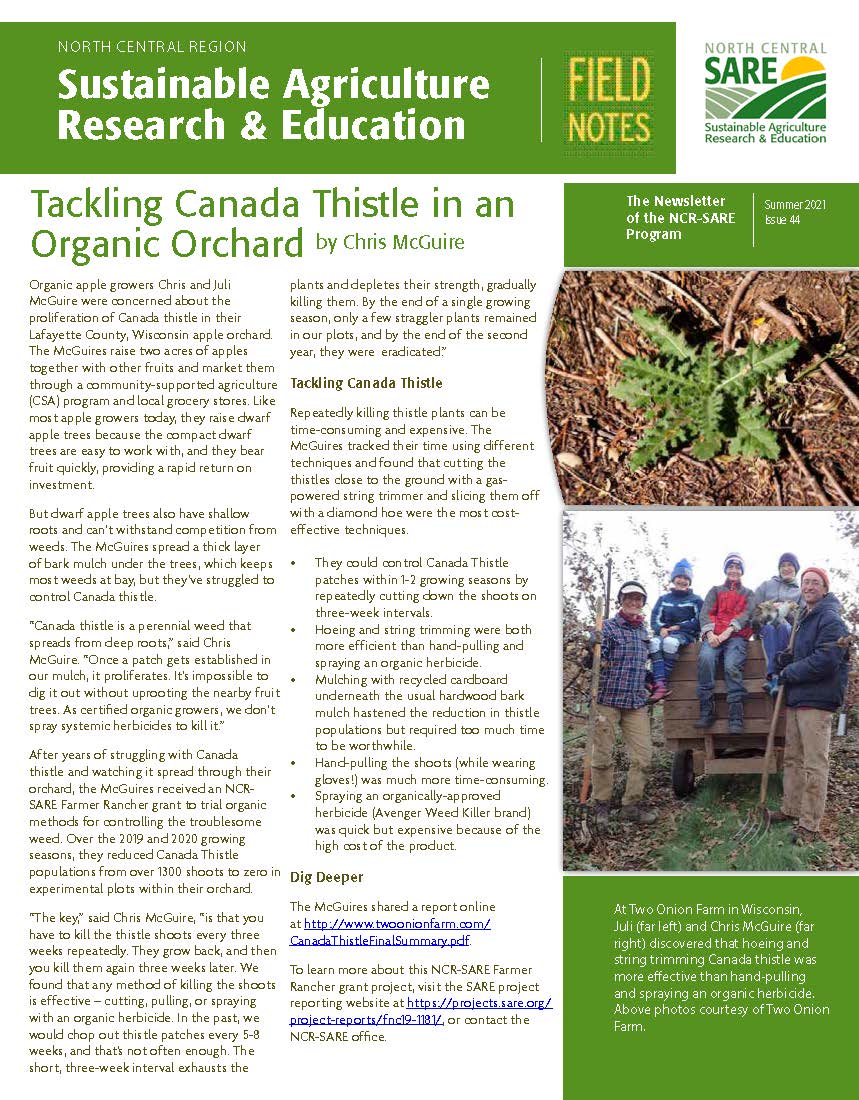 In the current issue of Field Notes, see how a Wisconsin organic apple orchard tackled Canada thistle, an Ohio beekeeper's ergonomic hive alternative, an Indiana grower's improved method for washing salad greens, a Kansas farmer's no-till heirloom blue corn variety experiment, a new resource about adult learning styles, and more!
Featured stories from Field Notes Summer 2021
Curious about a particular topic? Search all SARE products.