Field Notes is NCR-SARE's newsletter. In Field Notes, NCR-SARE shares announcements, stories about grantees, and news about the program. It is mailed and emailed to subscribers upon request.
Most Recent Issue of the Field Notes Newsletter
Field Notes Winter 2020
Online Version (Free): Download File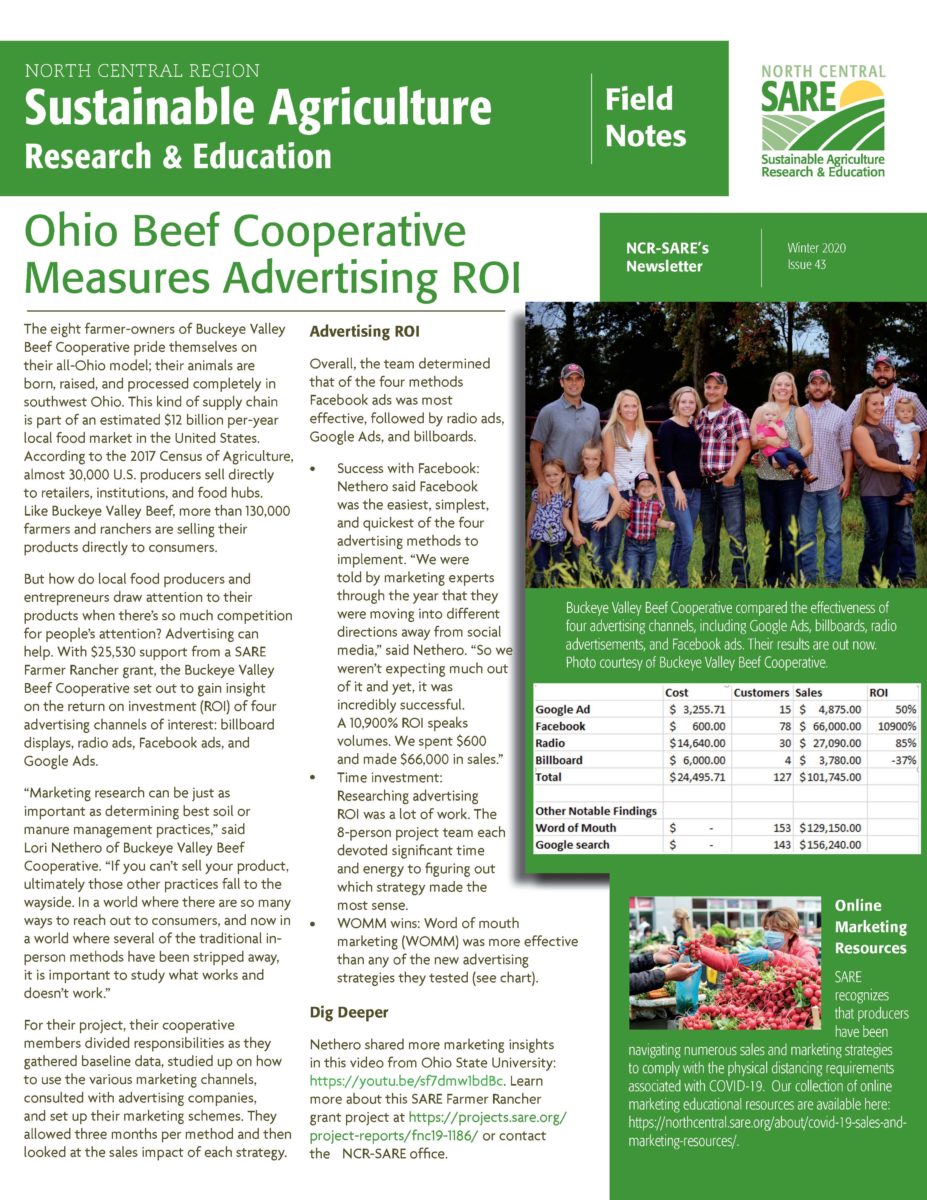 In the current issue of Field Notes, read about advertising ROI, managing insecticides in cover crops and corn, a more ergonomic way to grow strawberries, growing saffron in Ohio, boosting sweetpotatoes with cover crops, reducing runoff with prairie strips, a new ecological weed management publication from SARE, and more!
Featured stories from Field Notes Winter 2020
Field Notes Newsletter Archive
Curious about a particular topic? Search all SARE products.