North Central SARE's network of state coordinators–housed at each land grant university throughout the region–conduct train-the-trainer programs and share information about our grant programs and other sustainable agriculture resources in their respective states.
State Contacts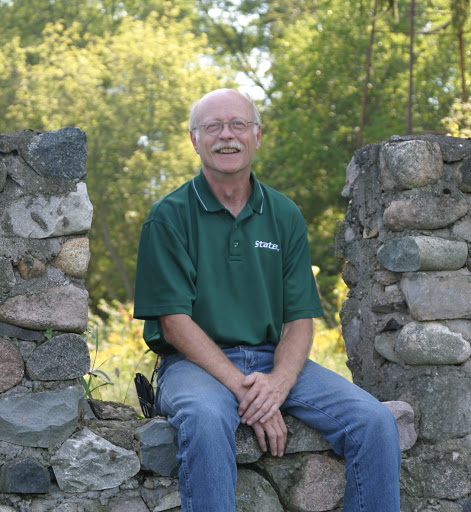 Dean Baas
Senior Research Associate
Michigan State University Extension
(269) 967-9672
Bio
Dean Baas is a Michigan SARE State Co-Coordinator and is a Senior Research Associate for Michigan State University (MSU) Extension. He also directs activities for the Midwest Cover Crops Council, including the promotion of cover crop usage in the Midwest and the development of tools to assist farmers in cover crop decision-making.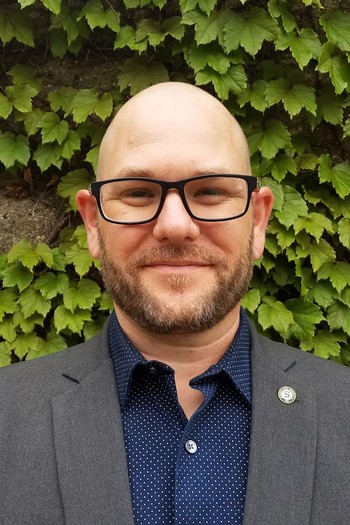 Adam Ingrao
Agricultural Entomologist
Michigan State University Extension
(951) 237-5311
Bio
Adam Ingrao is a Michigan SARE State Co-Coordinator a Veterans' Liaison and Agricultural Entomologist for Michigan State University Extension. An Army veteran and nationally recognized veteran's advocate, Adam has led efforts to connect veterans with career and wellness opportunities within the agricultural sector. He is the founder and instructor of the MSUE Heroes to Hives program, and the former director of two nonprofits serving farmer veterans in Michigan, the Veterans in Agriculture Network and the Farmer Veteran Coalition of Michigan.
---
SARE IN MICHIGAN
Since 1988, SARE has awarded numerous grants in every state and Island Protectorate. Aimed at advancing sustainable innovations, these grants add up to an impressive portfolio of sustainable agriculture efforts across the nation.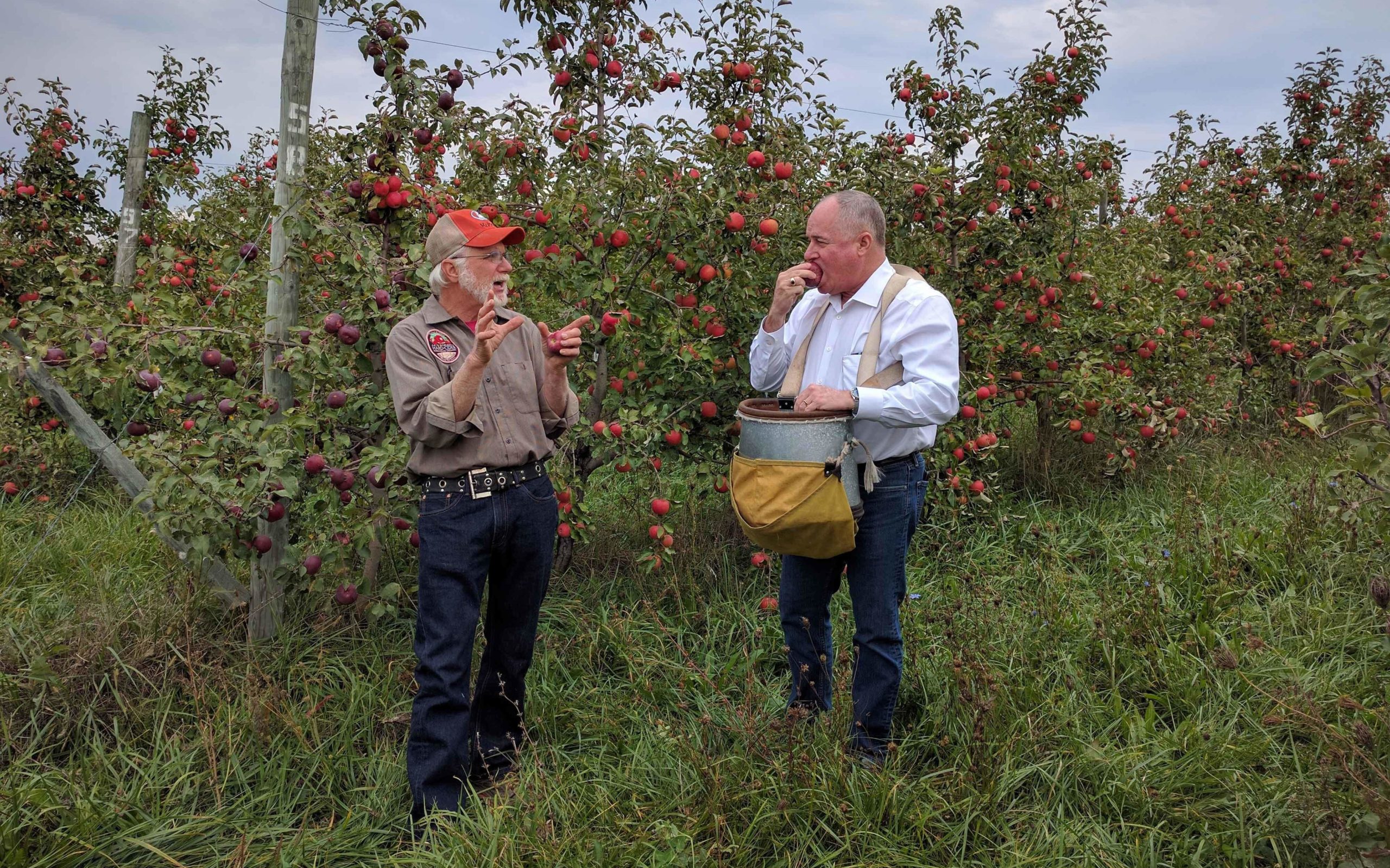 MICHIGAN Impacts
$7.8
million
in funding since 1988
275 projects
funded since 1988
---
Recent Stories from MICHIGAN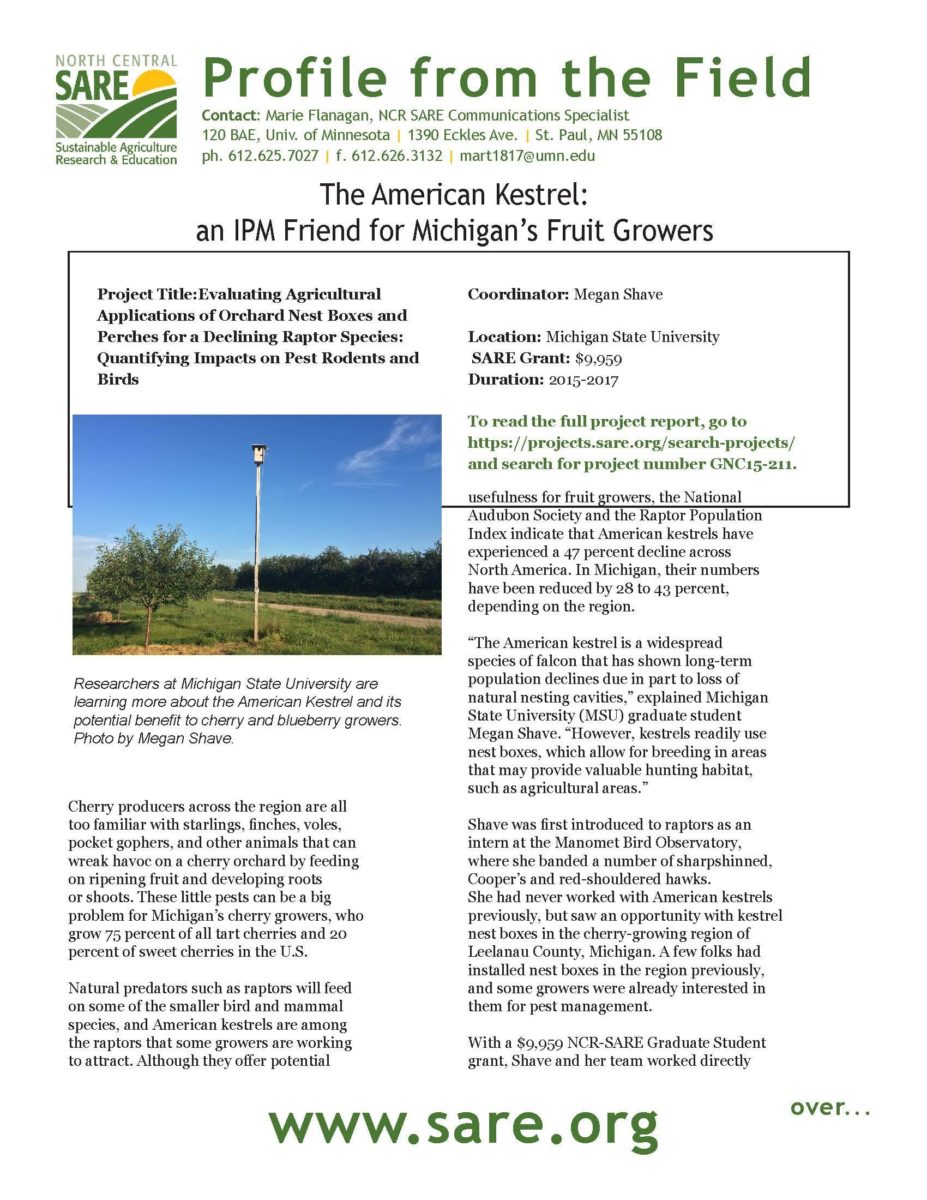 Berries (Blueberries)
The American Kestrel: an IPM Friend for Michigan's Fruit Growers
Cherry producers across the region are all too familiar with starlings, finches, voles, pocket gophers, and other animals that can wreak havoc on a cherry orchard by feeding on ripening fruit and developing roots or shoots. These little pests can be a big problem for Michigan's cherry growers, who grow 75 percent of all tart cherries and 20 percent of sweet cherries in […]
---