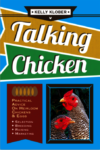 Talking Chicken: Practical Advice on Heirloom Chickens & Eggs
Farmer Rancher grant recipient, Kelly Klober, provides valuable insight into rare, heritage and heirloom breed selection, chick raising, breeding and marketing to help producers start their own fully sustainable heritage chicken flock and raise eggs and meat for family or small farm business.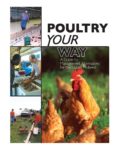 Poultry Your Way
Poultry Your Way is for anyone interested in commercially raising, processing, and marketing poultry. It is designed to help you consider alternatives, and to help you make decisions about which alternative(s) will be most compatible with your family and business goals.