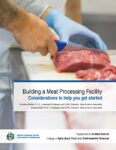 Guide to Building a Meat Processing Facility
This guide will aid producers in the upper Midwest as they navigate the requirements of establishing and operating small meat processing facilities.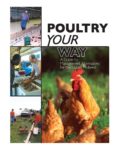 Poultry Your Way
Poultry Your Way is for anyone interested in commercially raising, processing, and marketing poultry. It is designed to help you consider alternatives, and to help you make decisions about which alternative(s) will be most compatible with your family and business goals.