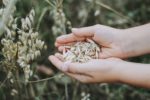 Organic Oat Variety Trial Shares Findings
North Dakota researcher Melanie Caffe-Treml trialed 20 oat varieties under organic management.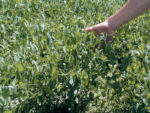 Adapting Crop Share Agreements for Sustainable and Organic Agriculture
When the farming system deviates from a conventional corn-soybean rotation, the usual division of costs and returns in a 50-50 crop share lease may no longer fairly reflect the inputs of each party. This sheet demonstrates how crop share agreements can be adapted for sustainable and organic agriculture.