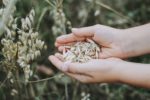 Organic Oat Variety Trial Shares Findings
North Dakota researcher Melanie Caffe-Treml trialed 20 oat varieties under organic management.
SARE Cover Crops Webinars
As part of the Missouri SARE State Program, Debi Kelly hosted two webinars on Cover Crops in fall 2012. Presenters included Charles Ellis, a Natural Resource Engineer with the Lincoln County University of Missouri Extension Center, and Rich Hoormann, an Agronomy Specialist with Montgomery County University of Missouri Extension Center.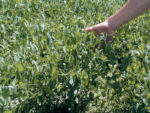 Adapting Crop Share Agreements for Sustainable and Organic Agriculture
When the farming system deviates from a conventional corn-soybean rotation, the usual division of costs and returns in a 50-50 crop share lease may no longer fairly reflect the inputs of each party. This sheet demonstrates how crop share agreements can be adapted for sustainable and organic agriculture.