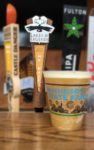 Heritage Grains for Craft Brewing
With support from SARE, a Minnesota farmer learned that Conlon barley, Paul hulless oats, and Red Fife wheat could be malted with good flavor for prize-winning beers.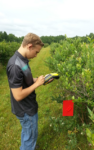 Collaborating Around Food Literacy in Michigan's Upper Peninsula
Using a model known as land-based learning, students and their teachers collaborated with farmers or ranchers and MSU Extension educators to help implement sustainable, land-based farm solutions in Michigan's upper peninsula.

Women Caring for the Land: Improving Conservation Outreach to Female Non-Operator Farmland Owners Curriculum Manual
With the help of an NCR-SARE Research and Education Grant and funding from other sources, WFAN developed an award winning curriculum called Women Caring for the LandSM (WCL), which is designed to serve female non-operator landowners who are interested in learning more about conservation and other land management topics. The materials are also appropriate to teach youth about sustainable agriculture through hands-on conservation activity lesson plans.