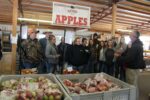 A Cooperative Experience for Ohio High Schoolers
Educators in the Appalachian Region of Ohio have been working with area high schools to share information about cooperative business models and agricultural careers.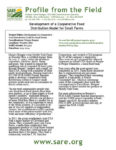 Multi-Farm Cooperative Model
In 2013, Monica Bongue received an NCR-SARE Farmer Rancher grant to develop a small farm cooperative food distribution model in Wooster, Ohio. By 2014, Bongue and a group of farmers formed a not-for-profit cooperative registered in the state of Ohio as Farm Roots Connection Cooperative. The multi-farm Farm Roots Connection Cooperative CSA (Community Supported Agriculture) […]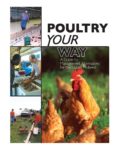 Poultry Your Way
Poultry Your Way is for anyone interested in commercially raising, processing, and marketing poultry. It is designed to help you consider alternatives, and to help you make decisions about which alternative(s) will be most compatible with your family and business goals.